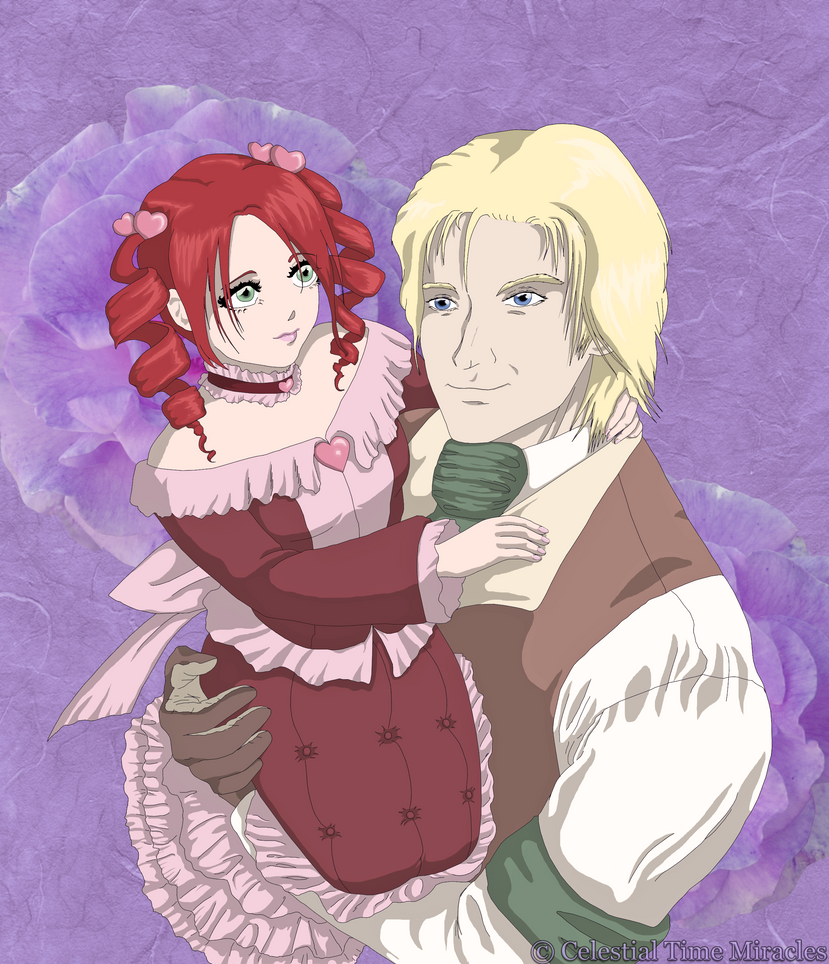 {Written December, 2013}
Le Jour De Père Heureux!♡
This is Amy, and her father Léopold. They are both in the story we're currently writing, and should be published by next Autumn. . . For real, as I know we've said it so many times before.

So, the sketch for this was done upon Father's Day, and I wrote a short story to go along with it, however, it isn't posted because of a couple spoilers contained within the story.

My Mom read the short story, and she really liked it.

That made me happy, because I'm actually very shy and insecure about sharing my writings . . . I prefer to write with my siblings, and close friend, really.

I only recently coloured this, and followed an old tutorial by an artist I admire . . . It was very nice to be able to try another method, and I find this way, I colour more quickly, which is very good for character illustrations, and pages, as my more-usual style of painting takes forever.

So I'm glad for this method.