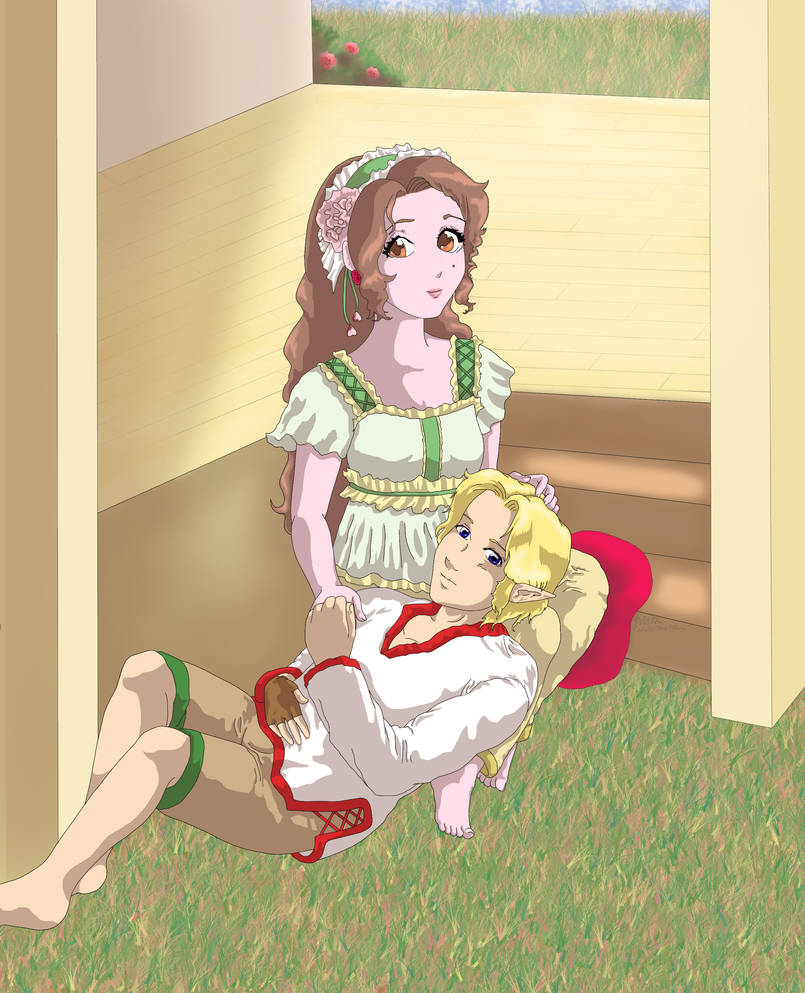 Sha and Barley enjoying the sunset. ❤
These two are dear childhood friends, and grew up together, although Barley is much older than he appears, being half-elven.
Sha was smitten as a kitten with Bartholomew, and once kissed him. Barley, however, told her that she was too young to understand 'love'. Despite this, the two remained good friends afterwards.