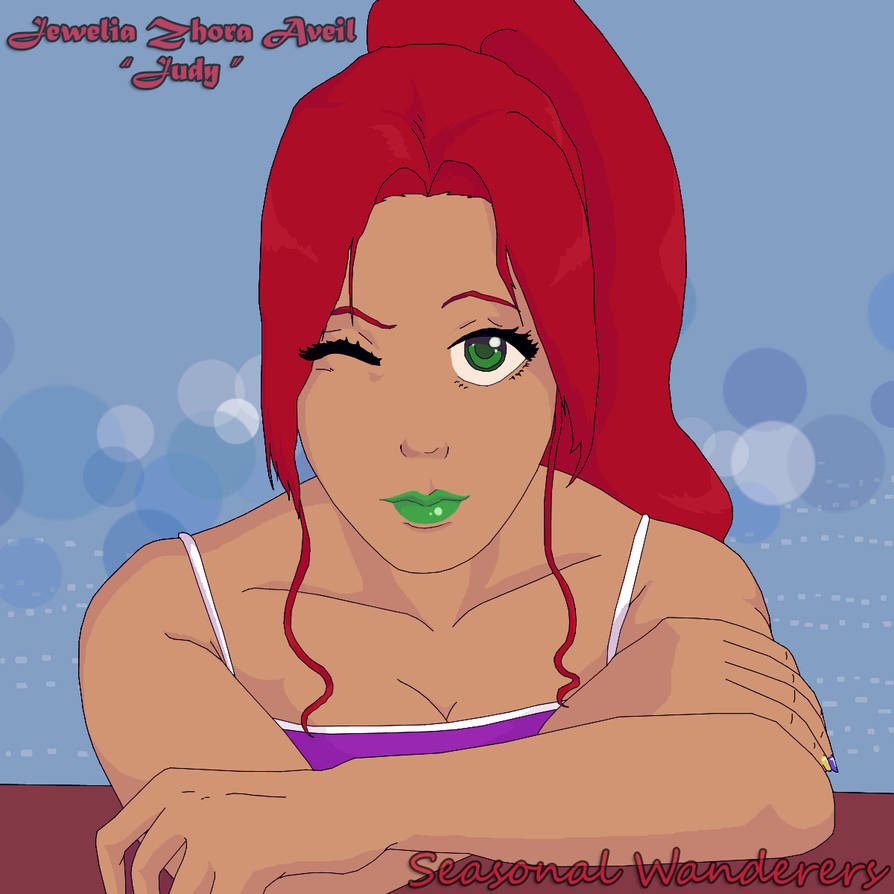 {Written in July, 2014}
Since it is our story character Judy's birthday — or, rather, it was before midnight…

— I decided to draw/paint this.
I'm stunned to see there isn't any artwork of Judy in our deviantART gallery already, too… I guess I'll have to fix that.
I'm too shy to put up old artworks, since, they're, well, not as good?

But okay, here is our Summer girl all feisty for her birthday!

Note: Jewelia is pronounced the same way as Julia!