#tbt #HappyThanksgiving – my brothers and I once changed the name of our art group to Silver Gate Forest for a few years before going back to Celestial Time Miracles – in any case, enjoy this art piece from 2013 for #Thanksgiving of Mitchi "Apple" Applewaite serving an apple pie; her love interest, Viktor Amaranth, calls her "Apple". :3 ♡ What are you thankful for, my dear art friends? I'm thankful for family, friends and being part of a great art community with @paperdemon. =^.^= ♡♡♡
Wildflower - Allie's Art Blog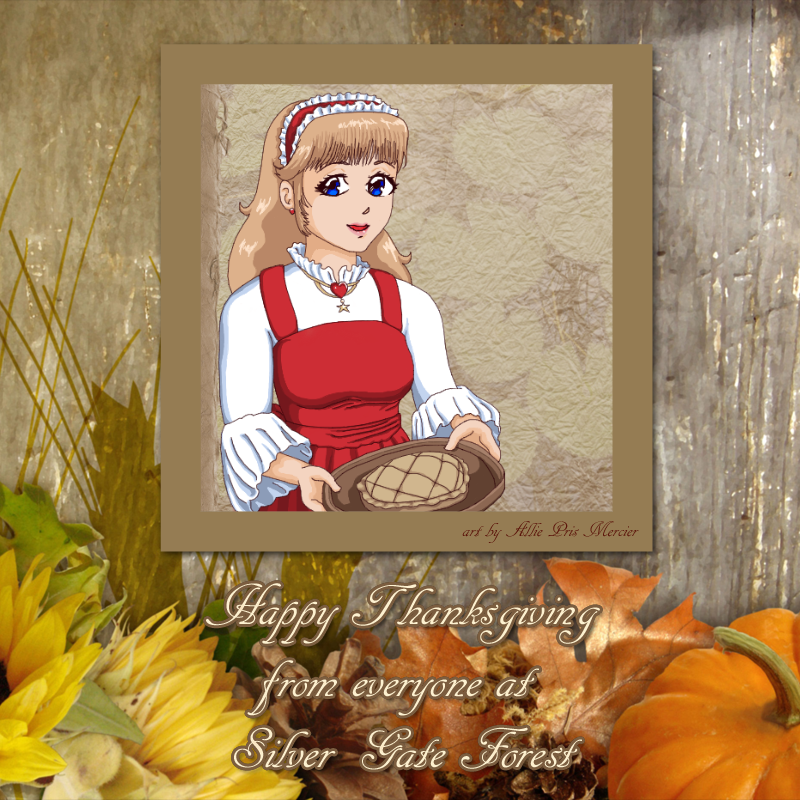 {Written Thanksgiving, 2013}
I started this when Robert went to work this morning, and finished colouring it just as dinner was set. Robert wasn't able to be with us, because of work, so this one is dedicated to Robert. 

Robert got home a little while ago thankfully, and Micky and I will join him for another dinner to keep him company; the three of us are the best of friends. ♡
The girl is named Michaela Aimee "Mitchi" Applewaite, and is from one of our Gothic novels that we've been writing for over a decade. She was the very first original character I ever created, dating back to 1998.